The Nigerian Lady Who claimed That She Has A Mansion In Hell Have Released A Message To Yahoo Boys
Many might remember the self proclaimed Graphics Designer, Pan Afrikanist and Historian who shocked thousands of people on social media when she said 'I have a mansion in hell'
With her several alarming statement, Ifa Funsho has given people the impression that she is someone that believes in honuring the ancestors and keeps on doing that as a daily routine on Twitter.
The controversial Twitter user have yet again released a statement but this time is to Nigerian fraudsters popularly known as Yahoo Boys, take a look.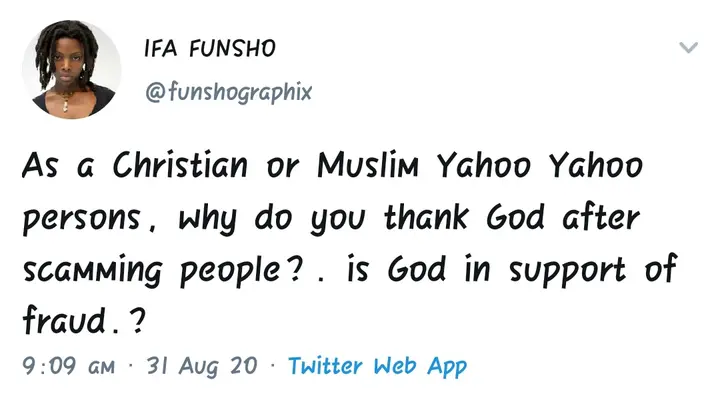 Take a look at the day Ifa Funsho claimed she has a mansion in hell and other people can also join her.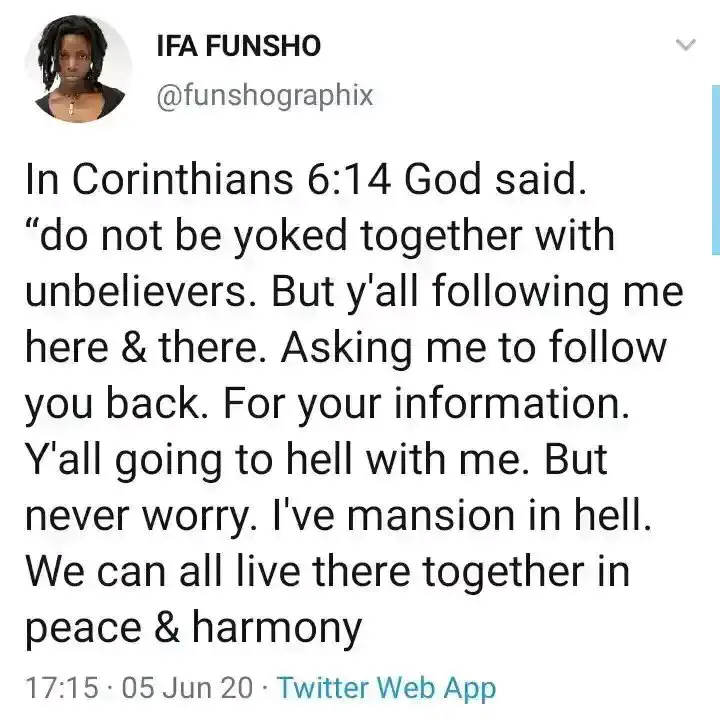 Do you have something to say concerning Ifa Funsho statement?