Chelsea are in top preparations for their FA Cup final against Arsenal at the Wembley stadium on Saturday, August 1.
The Blues fans are in high spirits after the team sealed Champions League qualification on the final day of the season, and to make things better, new boy Timo Werner has started training with his new teammates.
Werner began training for the first time at Cobham on Monday as he underwent some fitness exercises and drills, before joining his teammates, who had just returned from their day off.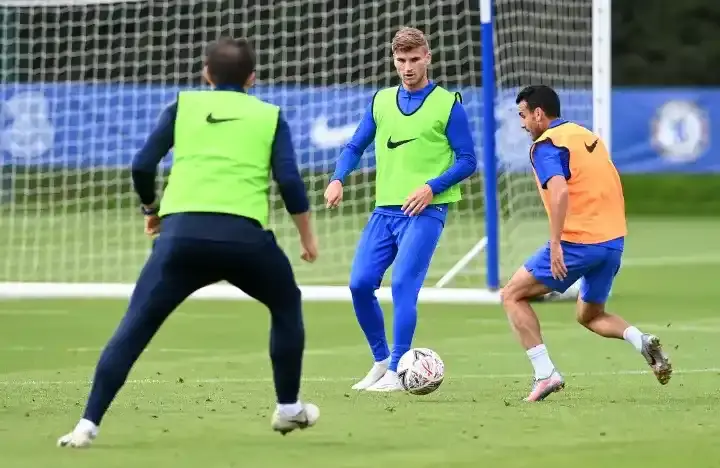 Hakim Ziyech, the club's first new signing before Werner, had already started to take part in team training earlier, as he arrived his new club earlier than Werner did. Nonetheless, they are now both partaking in training sessions with their new teammates.
Still, that doesn't make them eligible for the FA Cup match against Arsenal on Saturday. And they also would not be able to represent the Blues when they take on Bayern Munich in their Champions League round of 16 second leg at the Allianz arena, or any Champions League match after that should the Blues beat Bayern.
So when will they be eligible to represent Chelsea?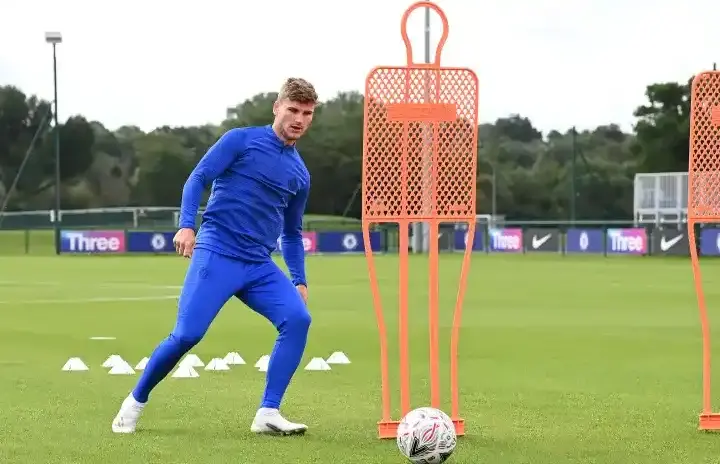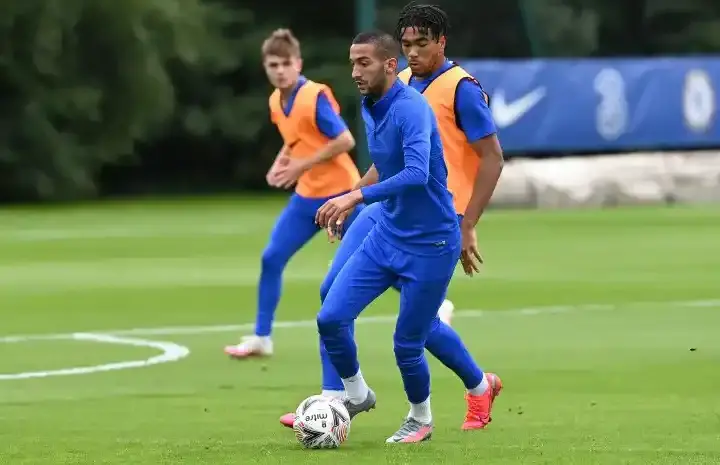 Technically, the first match Ziyech and Werner would be able to play for Chelsea would be a potential Community Shield game against Liverpool.The community shield is the traditional season opener in england, between the League champions and the FA Cup winners. Chelsea are in the Final if the FA Cup against Arsenal as earlier mentioned, and should they emerge victorious in that encounter, they will have a date with Liverpool in the Community Shield on August 29 or August 30.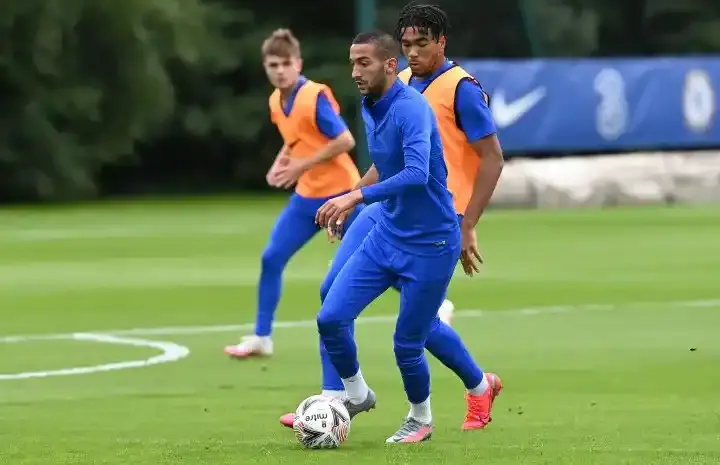 Since it would be the curtain raiser for next season, Ziyech and Werner would officially be registered. Hence, they would be able to take part in that match. However, Chelsea first have to beat Arsenal in the FA Cup final. If they do, then the first match Ziyech and Werner will play will be against Liverpool in the Community shield.
Kai Havertz set to arrives in London to watch the FA Cup final match between Chelsea and Arsenal on August, 1 2020.
Otherwise, they will have to wait for the start of the Premier League.