As regards the Blues left-back pothole that must fill up before the season ahead begins next month. Chelsea have been linked with several left-backs to strengthening their defense line.
The Frank Lampard's side first choice as per left-back remains Leicester city Ben Chilwell, but the club ain't ready to let go of the Englishman. So, Chelsea decided to link with a Real Madrid loaned left-back.
Real Madrid promising left-back, Sergio Reguilon has been linked with Chelsea to replace Ben Chilwell. And, it was reported that Chelsea are close in sealing the deal with the player, as he's more cheaper than Leicester city left back.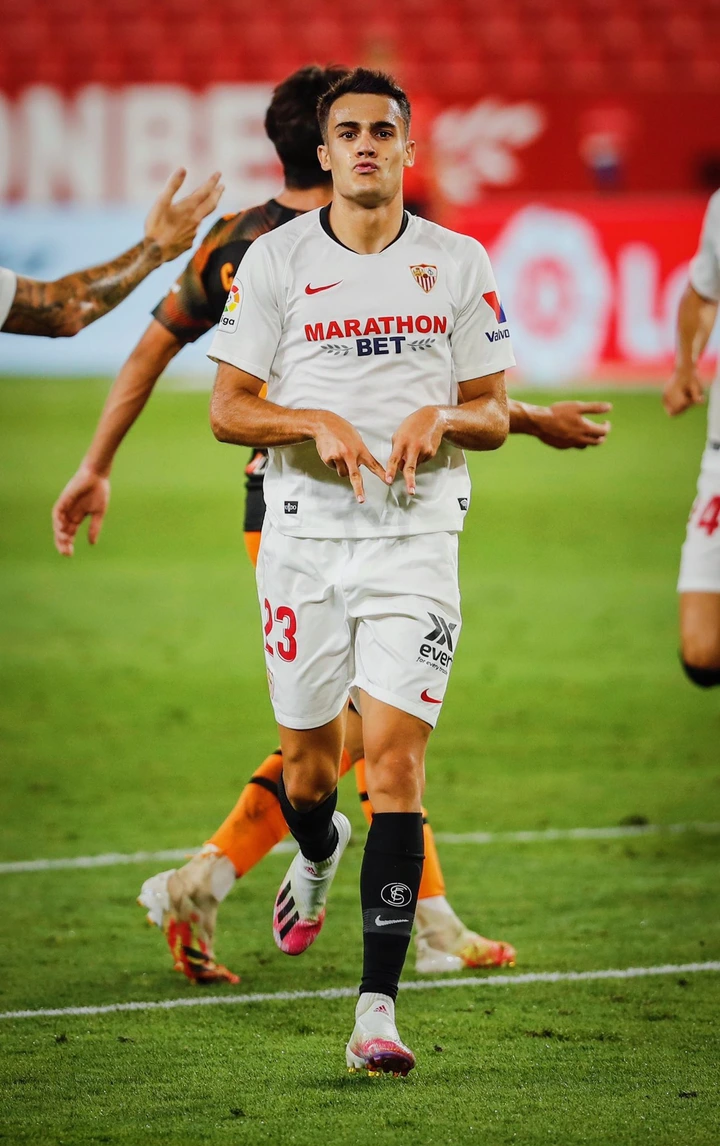 Meanwhile, Reguilon was out yesterday as Sevilla clashed against Roma in their Europa League fixture. And, the Frank Lampard's side linked left-back showed the whole world why Chelsea need him. He was on fire yesterday, as he opened the match with a goal giving Sevilla a lead.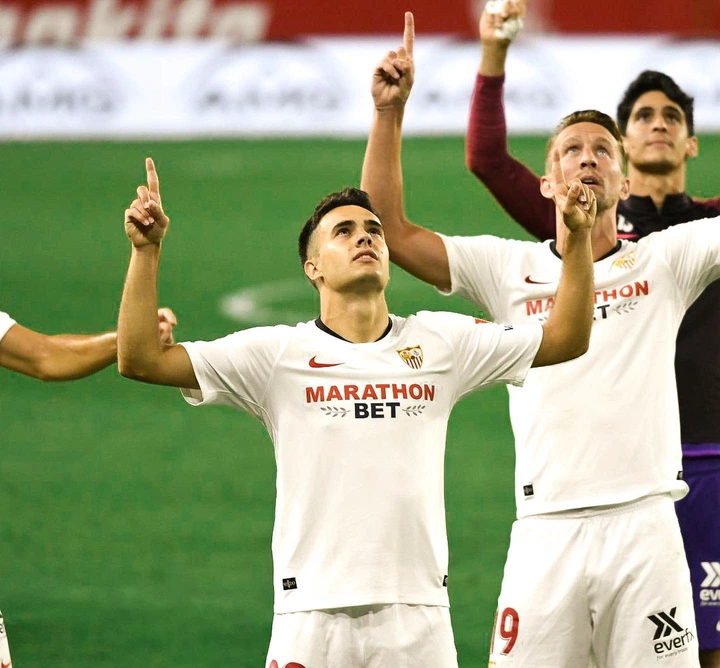 Most Chelsea's fans were chanting his name, having seen his performance last night. His attacking and defending ability is way too better than Ben Chilwell, and his footwork is very excellent.
Sergio Reguilon dominated the game last night against the Serie A side, having got 100% tackles, 100%clearance, 100% dribble and the rest.
Here's some Chelsea's fans comments clamoring for Sergio Reguilon at Chelsea next season:-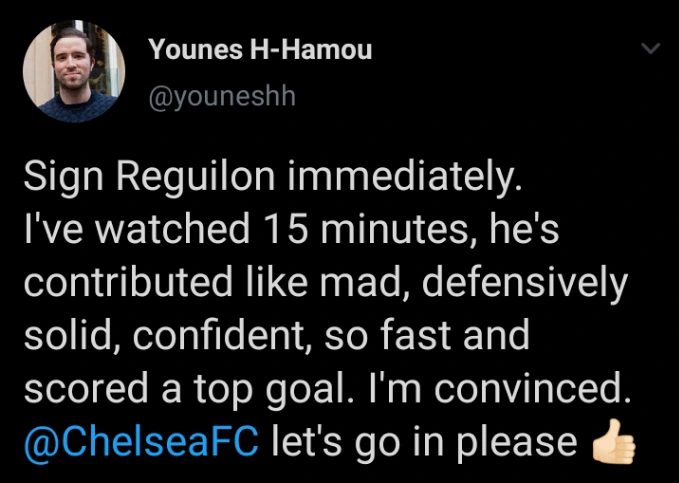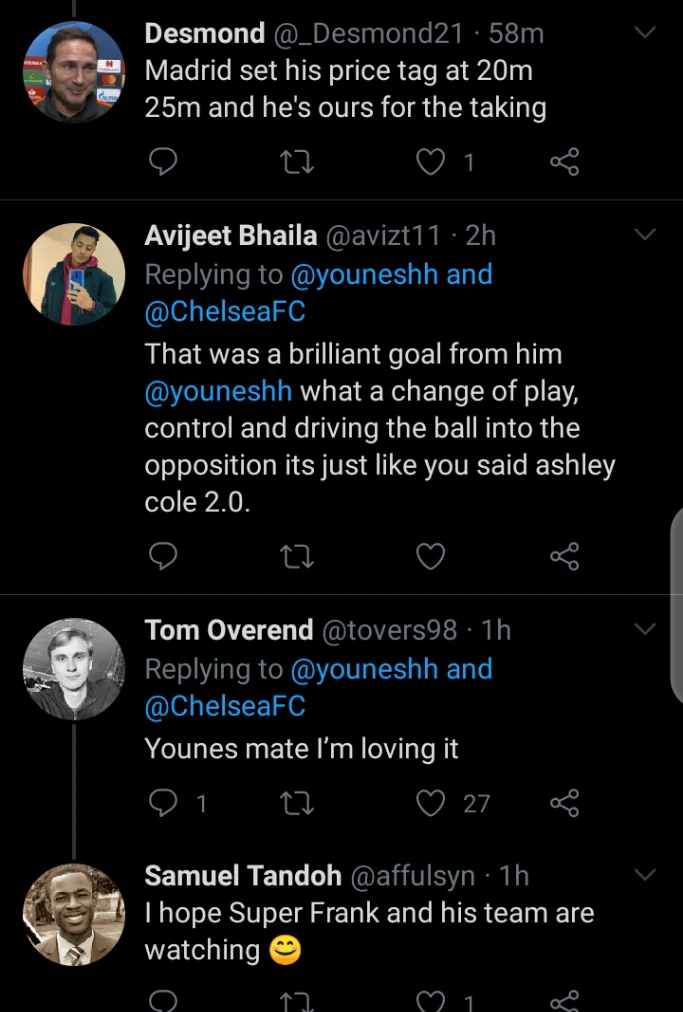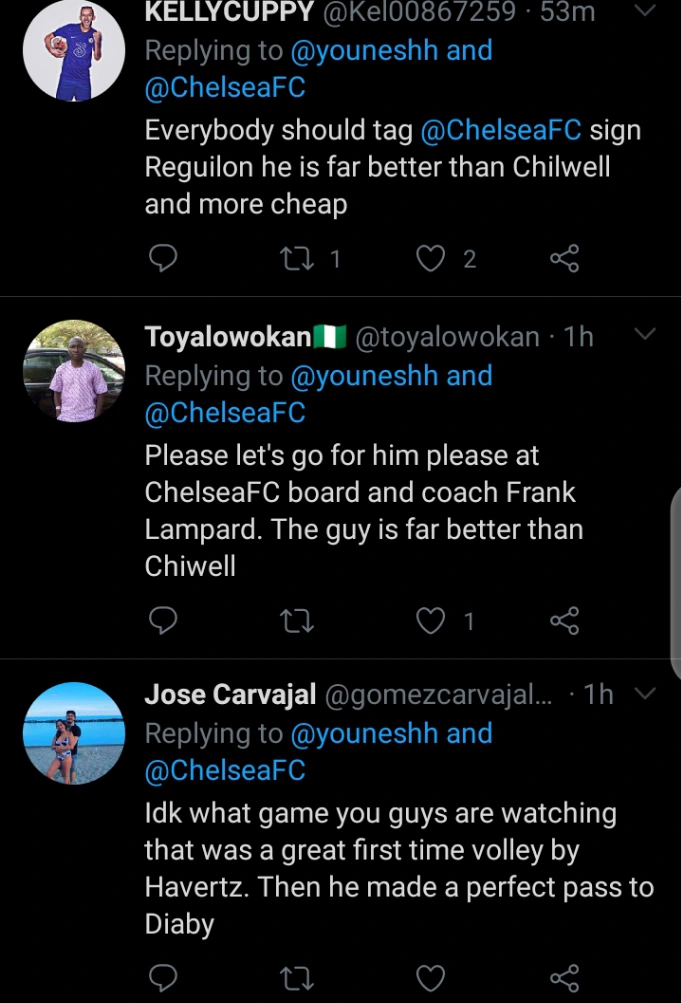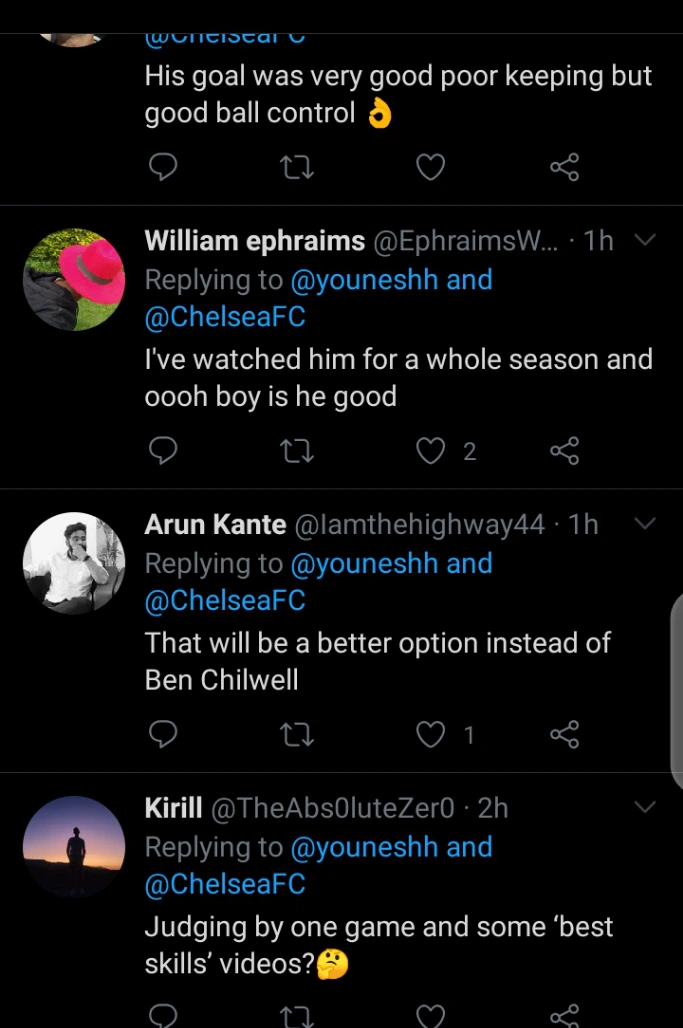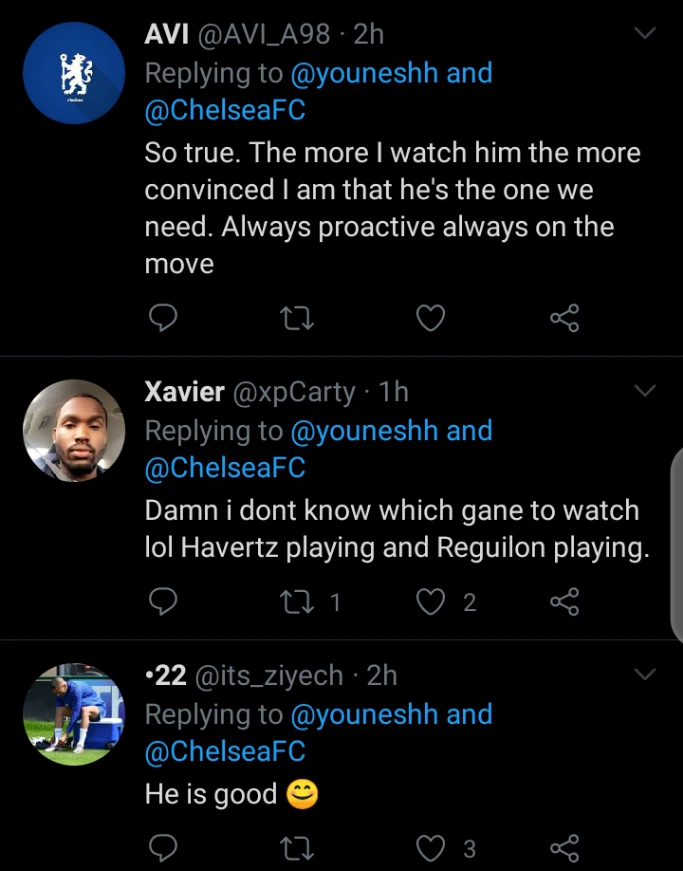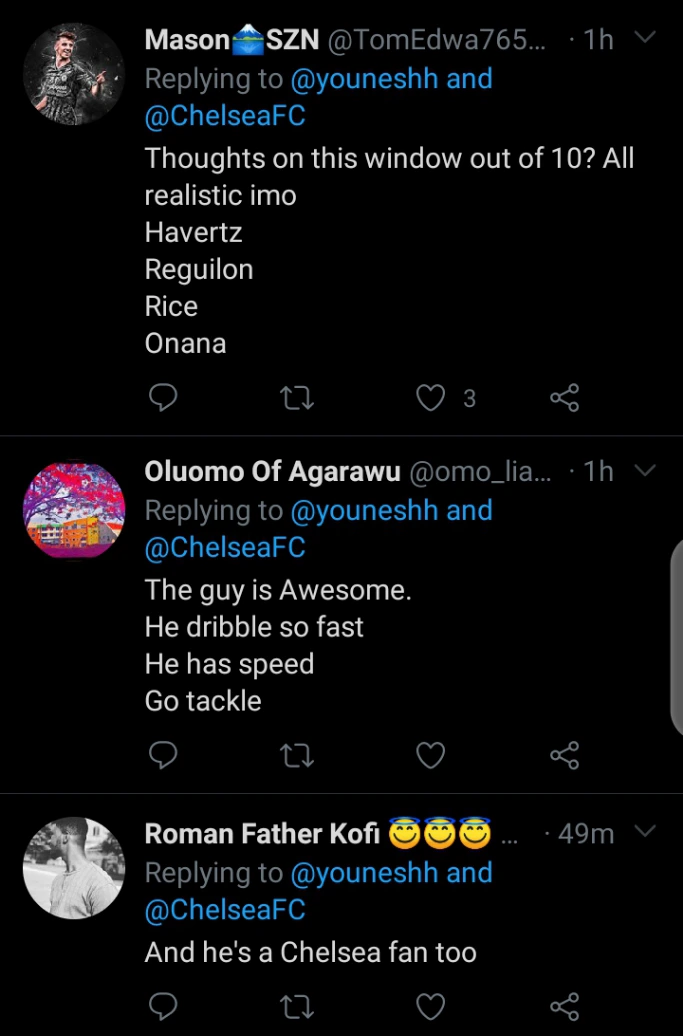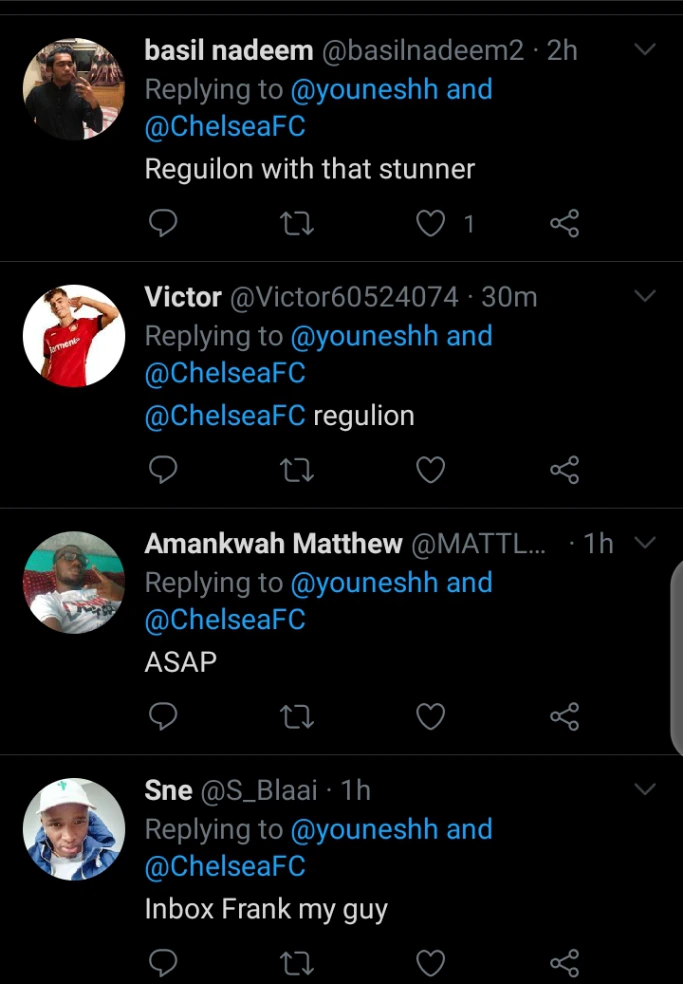 Sensibly speaking, both of the left-backs are 23 years old. While Chilwell is available around £80m, Reguilon is available around £22.5m. Meaning, Chelsea could still use the remaining £57.5m to fund another player's move to Stamford Bridge if they go for Reguilon.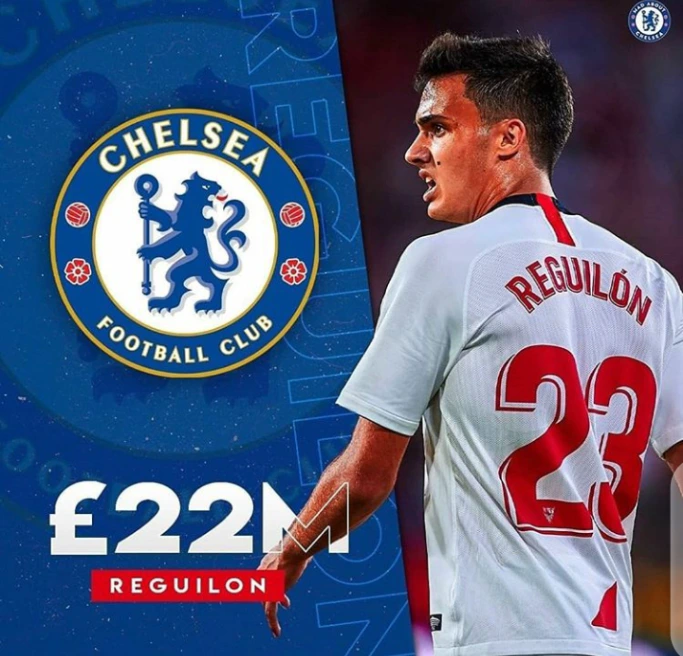 The new Chelsea linked left-back performance against Roma yesternight showed he is way better than Ben Chilwell. And, he has more European experience than him, having played in Sevilla and being a Real Madrid player.
Is Sergio Reguilon better Ben Chilwell? Should Chelsea sign him and forget about Chilwell?