Chelsea have decided to sign Ajax goalkeeper as a better replacement for the no.1 goalie in Stamford bridge.
We are all well aware of the Chelsea goalkeeper situation this close-season.
Kepa Arrizabalaga will be lucky if he ever plays another game for Chelsea, having been dropped for a number of crucial final games for them this season.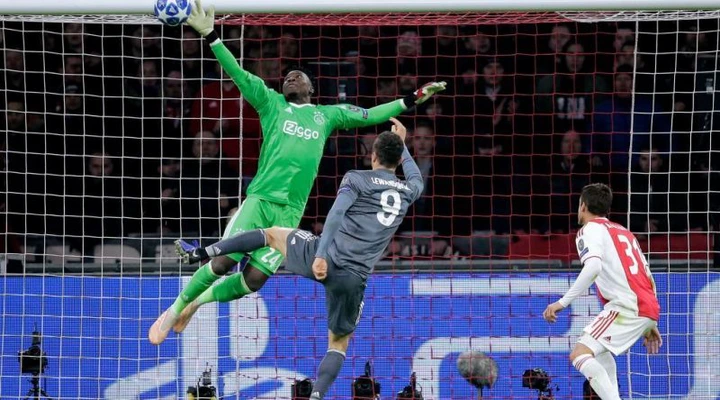 It seems to have completely lost the trust of Blues boss Frank Lampard and as a result, he looks to soon be heading towards the Stamford Bridge exit door.
Chelsea have been looking at potential replacements to come in as their new stopper, and there have been various names linked.
The one name that always seems to pop up is Ajax goalkeeper, Andre Onana.
The Cameroon international is seen as a bit of a bargain option and will only cost around 30 million euros.
According to WinSportsTV Presenter Pipe Sierra, Onana has become a 'number 1 option' for Chelsea. He tweeted the information as 'confirmed' posting it on his account late last night.
<div
⚽️📰 CONFIRMADO: El portero André Onana (24) es la opción número 1 del #Chelsea, que deberá pagarle al #Ajax 30M€.

El camerunés quiere jugar al lado de su amigo Hakim Ziyech. El traspaso se daría cuando se encuentre un equipo para Kepa Arrizabalaga. pic.twitter.com/LR39TGx6Hc

— Pipe Sierra (@PipeSierraR) August 10, 2020
class="twitter-tweet twitter-tweet-rendered">