After Bayer Leverkusen is drop out of the Europa League competition, Chelsea top target Kai Havertz will be able to concentrate on his transfer to Chelsea.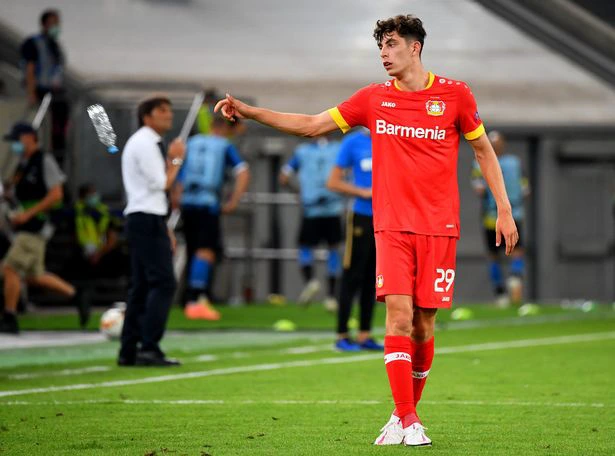 Inter Milan takes the early lead from Nicolo Barella and Romero Lukaku before Kai Havertz scored the goal for Leverkusen.
Chelsea will now be free to make their move for their top target Kai Havertz now that Leverkusen is out of the competition.
Bayer Leverkusen chiefs who was not willing to accept any offers for their young star when they were still bidding to win the Europa League cup.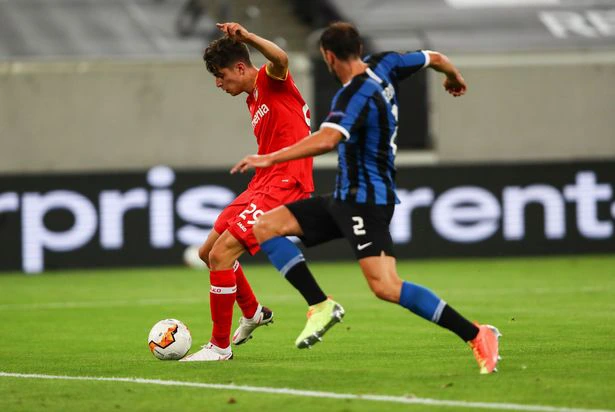 Now that the hope of winning is over now they can now focus on any offer for the star.
And it could be his last action in a Leverkusen shirt, with Chelsea now prying.
Chelsea who as sign Ziyech and Werner will be hoping to add Havertz to the star this summer.
Chelsea will be hoping to get a new goalkeeper as well this summer.