Could this Rumours be true? Chelsea fans have been hit with rumours on the return of one of their own Making Superstar Eden Hazard.

Eden has been linked with a move back to west London after things turned upside down at Real Madrid.
Eden Hazard received a lot of critics others saying he did not take the transfer to Real Madrid Seriously and had costed them £100M to have him from Chelsea.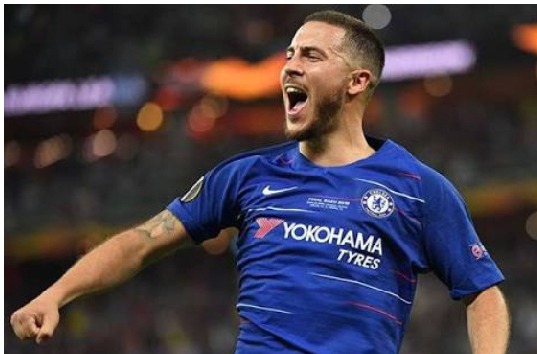 This happen after Eden Hazard was unable to to stop Manchester City from eliminating them from Champions league. Real Madrid lost to city 1-2 and 2-4 on aggregate.
This critics saw others suggesting Eden to be sent out for loan until when he will be back at form. Hazard is believed to be looking for an exit from Real Madrid and maybe headed back at Home to Stamford Bridge.
Chelsea fans will be happy to receive their star who they begged not to leave last summer them but it was time for Hazard to look for a new challenge. The reunion of Eden with Frank Lampard side will mean a lot both to the team and the players. Hazard has been one of Chelsea's play maker and playing with the current squad and the new signing will be a different and dangerous Chelsea.