Zenith St Petersburg secured the Russia cup yesterday, their second silverware for the season. The Russian Champions defeated Khimki by a lone goal scored in the 84th minute to secure the domestic double.
Their supposed triumph was overshadowed by a former Chelsea player as his antics in Zeniths cup celebrations made the headlines.
Banislav Ivanovic is a former Chelsea player, he was part of the Chelsea team that won the Champions League. These days he plays and Captains Zenith St Petersburg in Russia.
As players and staff of Zenith celebrated their narrow triumph, Branislav Ivanovic in an act of clumsiness dropped the glass trophy on the turf, knocking off part of the silver trophy.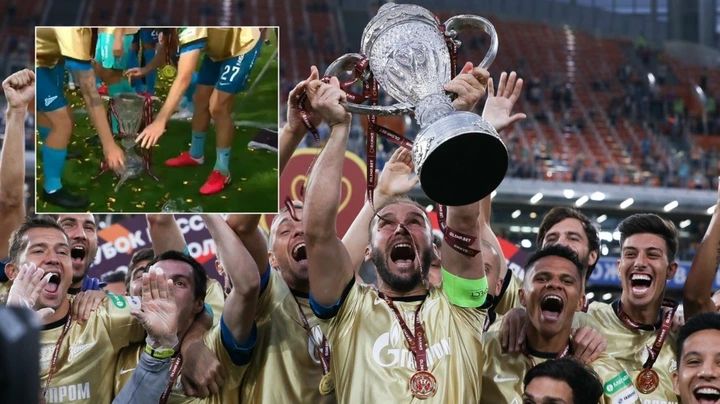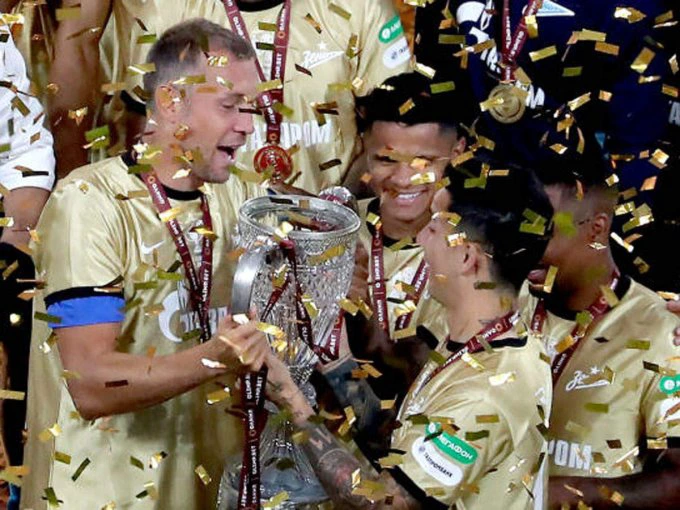 The Zenith players reactions to Ivanovic's seeming clumsiness was awesome, two players went over to inspect the damaged trophy before another player raised a piece of it and the celebrations continued.
Zenith who had not won the trophy for the past four years dropped it a few minutes after winning it, one can only wonder why the Russian Fa would design such a delicate trophy for footballers.
They won't be the first to damage a trophy as Cska Moscow and Lokomotiv Moscow had previously damaged trophies.
Sergio Ramos is also a culprit after he dropped the Copa Del Rey in 2011 during Real Madrid's parade.