Blues could use him as Declan Rice makeweight as West Ham interested in Chelsea youngster
West Ham interested in Chelsea youngster, Blues could use him as Declan Rice makeweight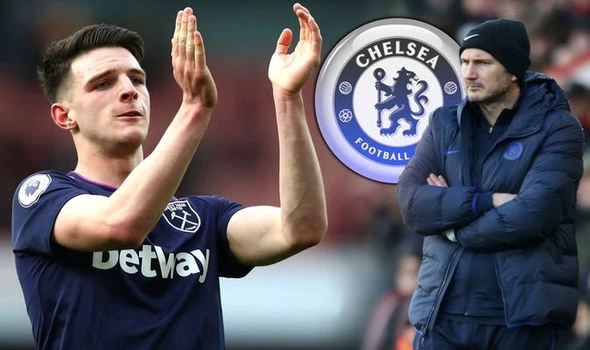 This week saw a transfer report that gave Chelsea fans hope that a deal for Declan Rice could be done.
The reliable Matt Law of The Telegraph gave an update on Chelsea's pursuit of the England international.
He believes that Chelsea will listen to offers for their midfielder Jorginho, in a sale that could help fund a move for Rice.
The report claims that Rice would be keen on a move back to Chelsea, where he started his career as an academy player. But West Ham will only accept a fee of around £65 million.
Chelsea could use various ways of getting this fee down. One is to offer one or both of Ross Barkley and Michy Batshuayi in the deal.
But another move they could make is offer young starlet Conor Gallagher on loan as a makeweight to the deal.